21 June 2016
Summer means production!
This summer I have a ton of works in production - from sculptures to digital paintings to works that involve solid state chemistry. If you are specifically interested in what/where or with whom I am working with and on what, feel free to contact me or sniff around my social media accounts where I often post images of works in progress as well as pictures of my dog. <3
1 June 2016
my book is IRL
My first artist book as been printed and commissioned and is available online, all 200 pages or so. With contributions from Dr. Coleman, Domenico Quaranta, Clarie Evans and Régine Debatty
31 May 2016
Attention NYC
temporary highs, an exhibition with deep personal meaning for myself and many of the artist in the exhibition opens this Thursday in NYC at bitforms gallery on the LES. I will have a living site specific installation there as well as two new pieces made in collab with Aiala.
13 May 2016
A lot all at once..
The solo exhibition, book launch and artist talks will be happening in Eindhoven, NL on May 27th. Consider coming by to say hi.
I have a piece up at the Rhizome auction until May 19th.
And finally, later this month, Temporary Highs, a group exhibition curated by Lindsay Howard will open in NYC at bitforms galleries with new works on display which I can't wait to show. I also will be in another group show titled Monochrome opening at Societé Brussels, Belgium on May 27th.
2 April 2016
MU opening, ArtBrussel and beyond
I am presenting at FutureEverything on April 1st in the UK. I will be speaking wtih DeepLab's Maral Pourkazemi.
Shortly following I am presenting new works with Quayola for bitforms gallery at ArtBrussels. At the very same time, a solo exhibition is opening, featuring all new works at MU in Eindhoven, Netherlands titled Liminal Laws on April 22, 2016.
15 January 2016
Retrospectives and Solo Exhibitions
I am heading to London at the end of the month for the opening of the Major Retrospective "Electronic Superhighway" at Whitechapel Gallery. Which will feature my 2013 piece Asymmetric Love along with works by such artist as Cory Arcangel, Nam June Paik among others.
The Guardian has always named it one of the top happenings of 2016.
In April my solo exhibition will open at MU in the Netherlands and will feature entirely new works developed for the exhibit.
Stay tuned, 2016 is going to be a good one.
7 December 2015
Basel Miami Basel

Liberator Rounds, 2015
I survived ArtBasel Miami this year (by looking at everyone's pictures on Instagram, from my bed! )
It's freezing in my studio as I type this and I've just ordered a few hundred dollars in new pigments which I am super excited to have arrive in time to make some new paintings before the new year hits. To top if off, we have some HUGE pieces in the works for the solo show at MU opening in April. If you want to get a sneak peak, with visual 'leaks' be sure to add my instagram to your feed and when things start to come together in the coming weeks it will all be posted there first. I'm really excited for this one.
16 October 2015
Production Season is Upon is...
Cold weather means lots of time on the mountains and in the studio. .! I have three events coming up before I buckle down for the winter months to create works for my upcoming exhibitions in 2016:
Next week I am in Paris to teach some private classes but if you are in town, let me know, I'm always down for a good meal and conversation.
Secondly, I will be speaking at the elevate festival with Jake Appelbaum and bitnik on October 25th in Graz, Austria.
Finally, I will be presenting with Peter Sunde at Crossing Sessions in Den Haag Netherlands on November 12 on how to claim an island. Oh, and bitforms will be in Miami to represent, I will have many new works available, so please swing by their booth at untitled and pick something up.

Glass Ceiling, performance documentation, 2014, bullet proof glass and lipstick, 50x80cm
7 October 2015
Back from Africa
I just returned from a few week hiatus with curator Lindsay Howard and fellow artist Sara Ludy. During that time, we, and I, fell in love hard with Morocco. . I am already planning on returning in early 2016, it is such a place of bright unusual colours that somehow all works perfectly together, and unique textures- from the way they dye the walls to the fibres in their textiles. I did my best to capture it all so I can find ways to integrate that magic back into my work.
Even more crazy is that it is Fall now, which besides pumpkins and Halloween (my fav holiday), means I'm going into full production mode until early 2016 when I have three solo shows opening in various parts of the world (Singapore, Eindhoven and Basel).. Hope to see you here or there.
9 September 2015
Summer into Fall
I'm still here. I spent most of my summer with The Great Summer Flu of 2015. I think actually I still have it. Regardless things are happening and Fall means production time, so I will be mostly head down in the studio working on new pieces for upcoming solo shows in 2016.
In the meantime, the liberator chandelier is up at Upfor, featuring Zach Blas, James Bridle, Heather Dewey-Hagborg and myself .
Also, artE just did a great retrospective of my work which is up and online here
August 26 2015
Still Alive, Volume 2
Still Alive is a series of nine works created in collaboration with (the amazing and talented) Aiala Hernando over a three day period in Amsterdam. The series examines the classical still life genre of painting from the contemporary perspective of the digital. The works investigate the implications of modern day life on traditional culture.
August 6 2015
thanks seattle
Had an amazing time in Seattle for the Seattle Art Fair-- check out the new works at bitforms gallery.
July 28 2015
Here we go..
I'll be painting in Seattle live starting on Thursday for the Seattle Art Fair with bitforms gallery NYC. All the works I paint will be exhibited and available immediately at the booth.
July 30th, Thursday - 7:00 PM, 9:00 PM (VIPs only)
July 31st Friday - 1:00 PM
Aug 1, Saturday - 5:00 PM
Aug 2nd, Sunday - 2:30 PM
July 8 2015
whats up now..
If you're in the PNW this summer I will be there for the Seattle Art Fair, doing daily drone paintings on location.
June 20 2015
Thanks Complex Magazine
... for naming me "One of the greatest digital artist of the 21st century" !!
#nopressure
:)
June 10 2015
No sleep in NY
Deep Lab is back from a pretty intense 5 days in NYC.
Here's some press:
Ideas City, New York, The Guardian, June 2015
Deep Lab Cyberfeminist Research Collective, Impose Magazine, May 2015
The Agenda in New York, Art in America, May 2015
9 events to attend in New York City, ARTnews, May 2015
Everyone is a Hacker, ArtFCity, May 2015

drone painting performance at new museum, May 2015
May 17 2015
No Sleep till Brooklyn...
Deep Lab is in residency at NEWinc/New Museum in New York City
this month and has some awesome things going on.
April 28 2015
New piece for FAT and re:publica
The still alive series launches tomorrow on F.A.T. lab and if you happen to be in Berlin next week, I'll be presenting a keynote at re:publica on art and hacking post-snowden.
April 16 2015
#artcologne, hello world
April 12 2015
Thank you!
A big thanks to everyone who supported the kickstarter!
I am off in the morning to ArtCologne for 48 hours. bitforms will be there showing my work along side Bjoern Schuelke. They will be premiering many new Black Hawks.
Also, stay tuned in the coming week- new works will be appearing online, on my website, before they are shown anywhere else :)

cctv #3, unique, 2013, available at bitforms gallery, artcologne
April 9 2015
The $5 Commission..
"the project sets up an interesting experiment that touches on much that makes the technological age we live in so fascinating — the democratization of art, the power of crowd-sourcing, our ever-growing, digitally empowered narcissism. Hopefully the final works will together hold up a revealing mirror that helps make sense of it all." - Hyperallergic, "Commissioning a Portrait of the Digital Crowd"
There is 32 hours remaining to support the $5 Commission!
April 4 2015
Artforum, ArtCologne in April
Starting to look forward to ArtCologne April 14-19! Please let me know if you will be there.
Thrilled also to see Deep Lab get the nod of approval from Artforum this month.
19 March 2015
Wired DE featured Deep Lab
7 March 2015
#ArtandFeminism World wide event
Today launches a long term project: the #artandfeminism hack-a-thon on wikipedia. I am currently in Paris working with the Foundation Galleries Lafayette to launch the Paris edition and others are in NYC at MoMa about to go live there... If you are in neither location, please consider joining me online.
23 Feb 2015
New Works in DIS
The DIS Magazine Data Issue is out this week!
I am premiering new works commissioned by DIS for the Data Issue: Glass Ceilings
Also Happening - xxxx.xxx will be on view at Museum of Contemporary Art in Salt Lake City for Panopticon. If you are in Europe, AL is on exhibition at the Museum Graz in Austria and From Heaven to Hell opens at the Boghossian Foundation in Brussels with one of my favorite black hawk paint pieces on exhibition from 2008.
Next week, ArcoMadrid opens and bitforms will be there with my works at the fair.
3 Feb 2015
Madrid, Paris et all

mail art, in collaboration with Iranians (new work in process)
ARCOMadrid is fast approaching. I will be there for the fair and if you are in town, please let me know.
In addition, I will be in Paris the first week of March doing a site specific installation for Galeries Lafayette Foundation which is in cooperation with MoMa in New York City for the Art and Feminism Wikipedia event.
13 January 2015
A Documentary on Deep Lab
24 December 2014
Deep Lab publishes our research
Deep Lab has published our 240 pages of research from the week long residency at Studio for Creative Inquiry at CMU. We also have made some of our projects available for download or forking at our github repo.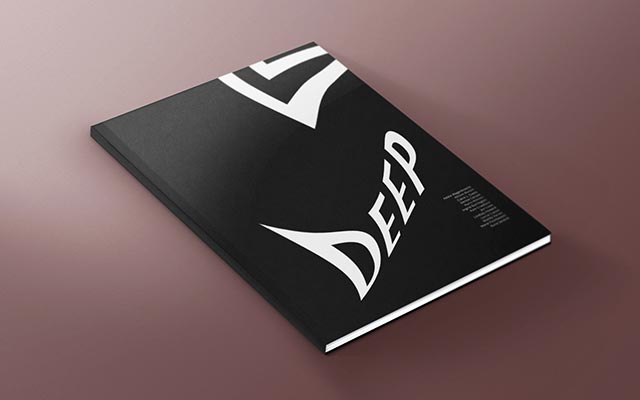 We will be planning upcoming events for Fall 2015 in New York City, so please stay tuned for more lectures, interventions and research.
8 December 2014
Deep Lab at CMU
Deep Lab goes to residency this week at Studio for Creative Inquiry at CMU. We will be having a public lecture series starting Monday until Thursday night from 5pm onward. Stop by.
24 November 2014
untitled miami 2014
bitforms will be at untitled miami this year with many new works which I am thrilled to have debuting for the first time in the US.

detail from liberator test rounds series on canvas, exhibiting at untitled miami
Curious what's happening more often? I am always posting on twitter and instagram.
12 November 2014
Upcoming lectures in Paris
In Paris? I will be giving a public lecture for Parsons at Numa, as part of their Design for this Century series. In addition to a graduate class around creative computation for the deep web.
6 November 2014
Artist Commission for NewHive
I was thrilled to get the opportunity to work with NewHive as an artist. I developed a multi-page piece on their platform which launched today. . ! Check it out here
3 November 2014
"Shellshock", Solo Exhibition at bitforms gallery NYC
Shellshock, my solo exhibition at bitforms gallery is now open until December 7! The cotton candy is gone but the art is still there. If you can't make it to NYC this month, Check out Art-Untitled during ArtBasel Miami, with bitforms gallery, which will be featuring many more of my works.
Opening ceremony stopped by as well as The Creators Project, ArtSlant and others. More coverage is available under 'Press'

Photo courtesy of bitforms gallery

Photo courtesy of bitforms gallery

Photo courtesy of Wendy Ploger

Photo courtesy of bitforms gallery
14 October 2014
This Connection is Untrusted
Link Art Center and Abandon Normal Devices commissioned me to create a piece for Abandon Normal Devices in the UK. This Connection Is Untrusted is the manifestation of the concept of Lost Hours. The exhibition will be on shown online as well at Link Cabinet from October 25 to November 22, 2014.
This Connection Is Untrusted is a visual investigation on the notion of surveillance and the role of group thinking around public decisions to reveal or conceal private information. The artist has collected several banned or censored images from the Internet and concealed them with a layer of opaque color. Exploring the notion of private vs public spaces, the artist plays with procedures like hiding sensible data from classified documents (sanitization) and online distribution of pseudo-porn images (bubble porn). The audience can interact with the work choosing whether and to what extent they reveal the underlying images. The visual results generated will be saved together with the users location data, thus creating a new archive of sensible information.
22 September 2014
My book is published.. !
Link Editions presents Technological Selection of Fate:
From 2000 to 2009, artist Addie Wagenknecht used her livejournal account as a "private space" where to share her life with her "online only" friends. Technological Selection of Fate is a fragile, glitchy archive of part of this diary; a fragmentary, repetitive, arbitrary but surprisingly touching and emotional personal memory; a stream of consciousness delivering bits and pieces of a human life that has been turned into words with a few readers in mind.
28 August 2014
Summers end
New speed project is up over at FAT NSA Poetry, in collaboration with Pablo:
Other things coming up that I love:

* Luke DuBois at bitforms opens in September
* Link Editions will be publishing Technological Selection of Fate
* Deep Lab is leaking ...
Also, I'm obsessed with the right color indigo right now and playing with gold leaf and secrets..
9 August 2014
Vice interview
Motherboard just posted a really nice article entitles "Sex Cams and Voyeurism make for Great Art" with an overview of my recent works, and collaborations with Pablo Garcia.
In addition, I will be part of Out of Office, opening on August 13th at Colony Projects in the UK and online.
26 July 2014
In August, art magazin will be featuring a write up about my upcoming works entitled "Digitale Bildhauer":
The magazine is 'auf Deutsch' but this is when Google translate is your friend.
22 July 2014
Wow, July is almost over. I've been sick the last week and so the usual studio updates have been slowed as a result. Lots is in production at the moment and exciting things are unfolding for this Fall.

Detail show of Black Hawk Paint: Take Off, Crash. 2014
This month and next, I am working a lot with Photochromic [solar activated] pigments and Thermochromic [temperature sensitive] pigments in my work for exhibitions in the Fall. I also started to play a lot with fresh flowers as dye transfers onto bleached linens and gold leaf.
Studio visits are available for another three weeks. . contact us.

Detail of Data and Dragons: Cloud Farming. 2014
7 July 2014
London Calling and Open Studio
I just returned from the most perfect few days in London. The Barbican Digital Revolution opened and Phillips PaddlesOn London went live. If you are in London, I highly recommend visiting the Shoreditch district. .I feel in love with its cafes and street art.
Now that it's July, the studio will be hosting studio visits during the summer production period. If you are interested in coming to see works in progress for upcoming shows this Fall. Please contact us.

detail from upcoming blackhawk v2 series..
During the summer, I will be posting leaks of new works to twitter and instagram.
1 July 2014
Chris Milk's Guardian Takeover
I'll be premiering some new pussydrones along with some amazing artist during Chris Milk's Art Takeover of The Guardian this week.
Stay Tuned....
23 June 2014
highlights from my solo exhibition 'CASH RULES EVERYTHING AROUND'
Opened June 18th until July 19th at RuaRed, Dublin:
The Internet is growing up.
Long gone are the days of dial-­up, Napster, Friendster, and Geocities. Their memories and architecture are archived on servers, relegated to nostalgia lists and paraded as icons of Internet infancy.
We've put our toys away and now we mean business. In our "increasingly connected world" the consequence of capital investments into software, hardware, startups and apps - our clicks turn into dollars, our Twitter followers become our social capital and our Paypal payments run Chinese factories.
The Internet is business. The tools, platforms and protocols we use run on data and become the capital; data is our new economy. Collectively we face challenges to privacy, identity, ownership and anonymity. We are all implicated and there are no easy answers.
CASH RULES EVERYTHING AROUND examines how we use new media to investigate social and political systems to find their position within and in relation to these larger systems. In this fuzzy zone of information, production, where boundaries and roles are increasingly blurred, the exhibition deploys humor and critique to reconfigure our ideas about our current digital economic climate.

"..it has to be said that Addie is one of the best media artists working today. To me, she is capable of new media artworks with poetry and meaning, all carefully considered and blended together, when often works in this field are cold and esoteric." - prosthetic knowledge, June 2014
16 June 2014
CASH RULES EVERYTHING AROUND
My solo exhibition opens Wednesday night at RUARED in Dublin.

"Addie Wagenknecht is an artist who casts an unwavering eye on the political issues of the post-Wikileaks world, taking in feminist discourse, pop culture, pornography, data, surveillance and drone technology – all approached with a refined artistic sensibility and sharp wit." - Totally Dublin, June 2014
13 June 2014
Upcoming solo exhibition in Dublin
Woah, It's June. How did that happen?
I just returned from NYC, where as usual, I met with some amazing people and remembered why I don't like humidity and jeans together.
My solo exhibition, CASH RULES EVERYTHING AROUND, opens at RuaRed on June 18th. If you are in Dublin or even if you are not, I would love to see you there.

Installation crew installing "Outsourced Outsourcing" a series of 4 paintings which were selected from Google image search results of "Google Street View" search quires. The stills were then painted by Chinese factory workers. Each piece is unique and one of a kind.
Coming to ArtBasel? Perspectives on Imaginary Futures is up for another week.
30 May 2014
New York Times + Phillips
There is a great article in the New York Times online and on Monday in print about the auction at Phillips Park Avenue location last year titled "On Screen and on the Block". Megan Newcome, Phillips's director of digital strategy and Lindsay Howard, curator, will be organizing another auction, this time in London, on June 21st. It features some of my friends and favorite artist.
27 May 2014
RIP Ezra
From the archives, Peru 2005:
We found ourselves searching for catharsis, having lost him to the sky only a few days earlier. Four kids, far from home, trying to make sense of the rawness of it all. We lost ourselves in adventure, trying to smooth over the intensity of losing such a person, finding beauty in the experience, the landscape and people. Every moment was a reminder of our own mortality, and not a week will go by when we won't look at the sky and say hello to you. RIP fast boy.
19 May 2014
Basel (CH), Lyon (FR) and NYC exhibitions..
In the coming week there are a lot of exciting exhibitions opening which are showing some of my favorite pieces and even some new works.
In Lyon France, Curator Alexis Jakubowicz opened an exhibition entitled "Notre Itinéraire" at the GALERIE VERNEY-CARRON EVOLUE with artist Aram Bartholl, Even Roth, Hassan Darsi and Addie Wagenknecht. One of my favorite pieces from the ArtWars series is on exhibition:
This Saturday, May 24th, at Haus für elektronische Künste Basel [Haus House of Electronic Art in Basel, Switzerland] the exhibition "Perspectives on Imaginary Futures" will open. If you are in town for ArtBasel the exhibition will be still up, my piece Optimization of Parenting is installed and is really amazing in the space. Other artist in the exhibtion there include: Revital Cohen & Tuur Van Balen, Neïl Beloufa, Michael Burton & Michiko Nitta, Markus Kayser, Julia Minnig, Marisa Olson, Reinigungsgesellschaft, Tobias Revell, Stephanie Rothenberg & Jeff Crouse.
11 May 2014
Parsons lecture serier
I just returned from Paris where I spoke with Regine Debatty about the Economics of the Art World. The lecture was packed and we had a great turn out and lots of good Q&A.
This week, if you are in NYC, I will be on a panel, sponsored by NYPL Labs about the economics of contemporary art on Tuesday, May 13th, starting at 5:30;pm at the New York Public Library. The event is currently sold out, but waitlist is open. I will be along with Kyle McDonald, Amy Whitaker, Justin Bolognino and Barry Threw..
28 April 2014
Upcoming Events: Paris, New York + Basel (CH)
In Paris? I will be speaking with Regine Debatty of we-make-money-not-art at Parsons Paris on Wednesday, May 7th at 7pm. We will be giving a lecture entitled: The value of Art according to everyone but Charles Saatchi [the relationship between Art & Money.]
In addition, on Wednesday May 7th in the afternoon I will be giving a keynote at OuiShare Paris around collaborative economies in Europe.
The following week, on May 13th, In New York City sponsored by NYPL Labs, I will be giving a public lecture on the economics of contemporary art.
On May 24th, an iteration of one of my favorite site specific installation pieces, Optimization of Parenthood will be installed at Haus für elektronische Künste Basel (HeK) in Basel, Switzerland for the exhibition Perspectives on Imaginary Futures and will be on exhibition through ArtBasel.
25 April 2014
Faceless documentary
There is a really beautiful and well done documentary on the faceless exhibition. Created by the Netherlands based de' Correspondent [in English with Dutch subtitles]. It features a great interview with friend and curator Bogomir Doringer and highlights many of the works in the exhibition.
18 April 2014
what is on or up..?
// //The_ART_of_DATA opens April 24th at BMOCA and continues on to the The Resnick Gallery at the Aspen Institute in Aspen, Colorado.
// arte covered lasersaur in their article "Die Idee des Jahres: Kaffee-Kraftstoff, Edward Snowden und ein twitternder Dachs"

Detail from netblink, ceiling mounted sclupture, 2014
8 April 2014
Obsessive Sensing opened at LEAP Berlin
"Leafing through Wagenknecht's art is like scanning a news site where you can't resist the temptation to click on everything you're not supposed to. Slowly, she will be everywhere. "
- The Creators Project
Read More about my series shown at Obsessive Sensing on Vice/ The Creators Project here.
6 April 2014
Review of UNPAINTED in art magazine
"The restrained elegance of Broquaire's drawings and animations sets up a dialogue with the ironic
objects created by Roth and Wagenknecht in a combined vision of contemporary society marked by a mordant sense of humor." - Pau Waelder, art magazine spain, April 2014

UNPAINTED art fair, Munich Germany, January 2014
2 April 2014
April Exhibitions..
Obsessive Sensing opens on Friday at 19:00 at LEAP in Berlin. Their new exhibition space is absolutely amazing. I will be debuting a part of my new series Law of Averages at the exhibition.
Also coming up this month in Colorado, 'net blink' a floating sculpture which tracks and visualizes network traffic within range at real-time premieres at //the_ART_of_DATA
Exhibiting artists include: Thomson Craighead, R. Luke Dubois, Rafael Lozano-Hemmer, Manfred Mohr, Tristan Perich, Casey Reas, John Simon, Siebren Verteeg, and Addie Wagenknecht.
28 March 2014
Creators Project: "Revealing the illusions of Beauty" Artist Interview with Addie Wagenknecht
Leafing through Wagenknecht's art is like scanning a news site where you can't resist the temptation to click on everything you're not supposed to. Slowly, she will be everywhere.
Read More on Vice/ The Creators Project here
24 March 2014
ArtSlant covers retrospective at MU

Detail shot of my piece BYOT (Bring Your Own Tag) + WifiTagger at MU Eindhoven
I am thrilled to see ArtSlant recognize the F.A.T retrospective at MU Eindhoven. Even more thirlling is that they covered a highly experimental piece I installed at the show. BYOT (Bring Your Own Tag) was documented beautifully by their writer and photographer. I wanted to play with graffiti as a form of documentation of space and presence within the exhibition, BYOT was about all of this:

I crouched down, picked up a marker, and tried to remember the illegible scribble that used to be my "tag": a gesture of sharp points and steady curves punctuated by a strategic line slashed through the whole inscription. In high school I would trace it onto book covers and notepads and think I was cool. It came to me eventually, the first delivery unsteady as I carefully considered which shapes fit where; in a second, more successful attempt, I let my arm do the work, confidently forging my mark in muscle memory.
13 March 2014
Opening of FULLSCREENS
FULLSCREEN curated by Aram Bartholl opened this week at xpo gallery and was a huge success. I highly enjoyed meeting many of you at the opening and while I was in Paris during the week. Looking forward to more of his shows.
4 March 2014
FULLSCREEN opens next week in Paris

screen shot from 'Lasertits' a new animated piece for FULL SCREEN
FULL SCREEN celebrates the evolution of the screen in its most extreme developments. Soon screens will disappear from our view and will be replaced by laser light projecting directly on our retina. Pixels in a rectangle will be history as a medium like oil painting as a media technique is history today. Ten internationally renown artists will show screen based art works on a large LED screen and small smart watches at the same time. It's time to go FULL SCREEN!
March 13 – April 4, 2014
XPO gallery, Paris, France
Curated by Aram Bartholl
Participating artists:
Vincent Broquaire,
Jennifer Chan,
Petra Cortright,
Constant Dullaart,
Oliver Laric,
Sara Ludy,
Raquel Meyers,
Evan Roth,
Rafaël Rozendaal,
Paul Souviron,
Addie Wagenknecht,
Ai Weiwei
25 February 2014
press and upcoming shows..
There is a wonderful article about director of the New Museum's Incubator for Art, Technology, and Design in NYC, Julia Kaganskiy, called Forging The Future in POSTmatter which features some of my work, among other peers:
In Addition, FULL SCREENS is just 2 weeks away in Paris. Artist in the exhibition include: Petra Cortright
Constant Dullaart, Oliver Laric, Evan Roth, Rafaël Rozendaal, Addie Wagenknecht and Ai Weiwei
13 February 2014
Valentines Update
Silence means I've been busy. I am currently working hard on four new pieces. If you follow me on Instagram or Twitter its likely you have seen small leaks and hints already. Most will be premiering later this year at RUARED and xpo during my solo exhibitions. stay tuned.
In the meantime I'm honored to be among friends in a new book called 'Art and the Internet' which is out as of a few days ago in the UK. Read about myself and other artist who I am lucky to call friends such as Golan Levin, Aram Bartholl and more. It's a great overview of artist working with the internet as a tool.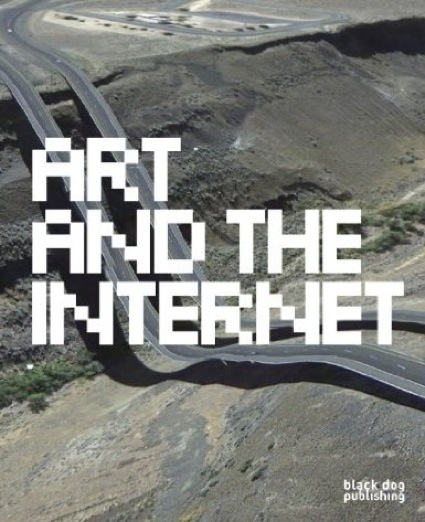 If you are in Paris next month, please considering coming to the opening of FULLSCREENS at xpo gallery on March 13th. I would love to see you there!
And if you are still looking for that perfect Valentines day gift, I wrote up a speed gift guide for FAT lab with some suggestions to get you going.
24 January 2014
FACELESS opens in Amsterdam
Tomorrow night is the opening of FACELESS curated by Bogomir Doringer in Amsterdam at Mediamatic. I am thrilled to see how the exhibition travels and looking forward to seeing some new works added to the exhibit.
Artist include: Marina Abramovic, Jeremy Bailey, Jonathan Barnbrook for David Bowie, Aram Bartholl, William Basinski, Marc Bijl, Zach Blas, Adam Harvey, COMME des GARÇONS, KATSU, Addie Wagenknecht, Stefan Hechenberger and Anne Wenzel.
20 January 2014
A Great Weekend in Munich

courtesy xpo gallery, paris
I had a wonderful time in Munich for the first annual UNPAINTED contemporary art fair. It was a great chance to meet some of my favorite collectors, premiere some new works at xpo gallery, and catch up with the Phillips PaddlesOn! community. A big thanks to UNPAINTED, especially Annette Doms and Carolin Wagner.
If you are still in Europe, this weekend FACELESS opens with a large scale 800 person site specific performance of my piece Anonymity. Not to be missed if you are in Amsterdam.
19 January 2014
Paris: Save the Date!!
FULL SCREEN
A group show on very big and very small screens! Wear art on your wrist!
Opening March 13, 2014
XPO gallery, Paris
Curated by Aram Bartholl
FULL SCREEN celebrates the evolution of the screen in its most extreme developments. Soon screens will disappear from our view and will be replaced by laser light projecting directly on our retina. Pixels in a rectangle will be history as a medium like oil painting as a media technique is history today. Ten internationally renown artists will show screen based art works on a large LED screen and small smart watches at the same time. It's time to go FULL SCREEN!
12 January 2014
new works, new week!
This week I will be premiering a lot of new works. Many I am thrilled to be showing publicly for the first time:
If you are in New York City, stop by Eyebeam on January 16th to see three new pieces.
If you are in Munich, come to UNPAINTED January 17-20th and see two new series which have been in development the last few months. They will be exhibited at xpo gallery, #25. A big thanks to xpo gallery, I will be there as well, so please say hi.
Finally, in Amsterdam? FACELESS opens with a large scale 800 person site specific performance of Anonymity on opening night. Not to be missed.
10 January 2014
Emojinal is featured in Fast Company
Emojinal, a visual programming language which I developed with Ramsey Nasser was covered nicely by Fast Company this week, The article is called "Under The Hood of the All Emoji Programming Language"
8 January 2014
How to Make $$$$ covered by aqnb
There is great coverage from aqnb on my online group exhibition 'm0n3y as an 3rrror', you can view my piece 'How to make $$$$' here. It makes me realize what a lack of information there is on the Economics of Art. Need to finish that book ASAP.
8 January 2014
You Are Here: Art After the Internet.
Instead of taking the same-old 'Print is dead' stance, London-based curator and writer Omar Kholeif edits a book which features a definite selection of 22 'native' internet artists who reflect and respond on art after the internet through essays, criticism, and images.
The contributors include Constant Dullaart (who loves the internet), Brad Troemel (from the Jogging collective) and slapstick video queen, Jennifer Chan. The book aims to offer some perspective on how the internet has influenced contemporary art, also tackling the tangled art term 'post-internet,' a topic that has interested a variety of publications and scholars in the last decade, including Frieze Magazine and parts of Simon Reynolds' music text, Retromania (chapter 12, in specific, focuses on this art theory concept). Read more about it at Vice, The Creators Project.
3 January 2014
Happy New Year!
I hope you all had a wonderful end of 2013.
I have three upcoming exhibitions this month which I hope to see you at:
xpo gallery will be premiering three new series of works, as well as some of my favorite prior pieces at UNPAINTED in Munich, January 17- 20th.
Finally, the FACELESS exhibition which was at MQ in 2013, will be opening in Amsterdam on January 25th and the large scale performance piece anonymity will be performed with 600+ performers during opening night.
12 December 2013
Emojinal featured in the Wall Street Journal
The complete article, "At a Chelsea Gallery, It's All Smiles" featured in the Wall Street Journal is available here. The exhibition opens today at Eyebeam, NYC.
3 December 2013
Asymmetric Love Number 2 featured in Vanity Fair France
The complete article, "This is the Future!" written by Alexis Jakubowicz, is available here.
26 November 2013
Performance at Mutuo Centro de Arte, Barcelona
As part of The Wrong/New Digital Art Biennale, I'll be performing technological selection of fate for The Sacred Machine on Thursday November 28, 2013 at 8pm CET at Mutuo Centro de Arte in Barcelona, Spain.
22 November 2013
Artist Talk at MAK
On Saturday November 30, 2013, I'll be giving an artist talk at MAK, The Austrian Museum of Contemporary Art, along with "Out of the Box" curator Katja Stecher, and artists Matthias Tarasiewicz and Andrew Newman.
13 November 2013
BUST Magazine features my work!
One of my favorite 'womens' magazines of my teen years featured my work this week. BUST Magazine wrote an article on me entitled "Artist Uses Robot Mothers And Dildo-Wearing Cats To Explore Feminist Theory In Shocking Ways" by Ellyn Rud. Thanks BUST!
13 November 2013
Liberator Test Rounds debut at MAK, The Austrian Museum of Contemporary Art
Liberator Test Rounds is a series of stretched canvases with gun shots by the 3D-printable single shot handgun, the Liberator. The shots were fired into the canvases using three models of the Liberator, which was sourced from the Pirate Bay.
The series explores the reappropriation of technology as a tool for creativity, expanding the way people consider their potential use as well as the absurdity of fear and the reaction of disempowerment when we lack understanding. The resulting paintings are abstract, and the process of making the piece is as important as the finished work.
Liberator Test Rounds will debut during Out of the Box at MAK, Austrian Museum of Contemporary Art.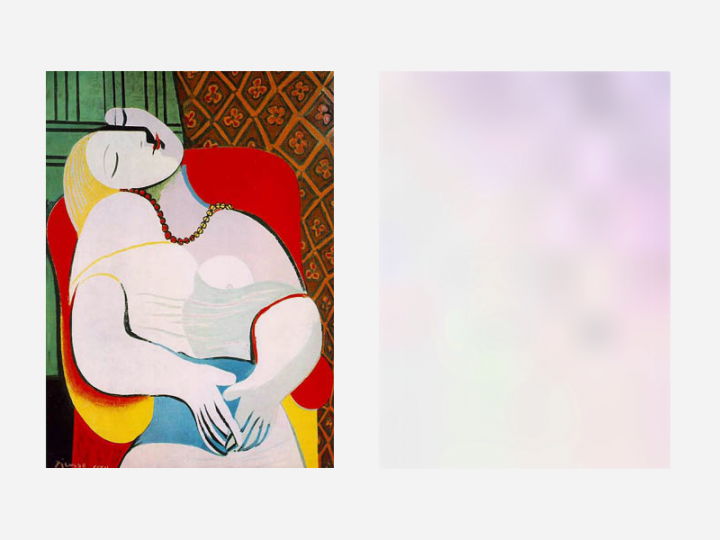 5 November 2013
Art, Activism, and CCTV
Asymmetric Love Number 2 is discussed in an essay called "Art, Activism, and CCTV" by Joanne McNeil.
3 November 2013
THE F.A.T. MANUAL launches at FAT GOLD Europe!
THE F.A.T. MANUAL documents hundreds of F.A.T. Lab projects in a how-to format, encouraging readers to hack and redistribute them. It's part archive, part catalogue, as well as a user manual and a software handbook documenting five years of thug life, pop culture and research and development.
The book is edited by Geraldine Juárez and Domenico Quaranta, co-published by Link Editions, MU, and F.A.T. Lab, and features texts by Régine Debatty, Evan Roth, and Randy Sarafan.
Download a FREE PDF of THE F.A.T. MANUAL here, order the paperback version on Lulu.com, or pick one up on Friday November 15 at the opening of FAT GOLD Europe!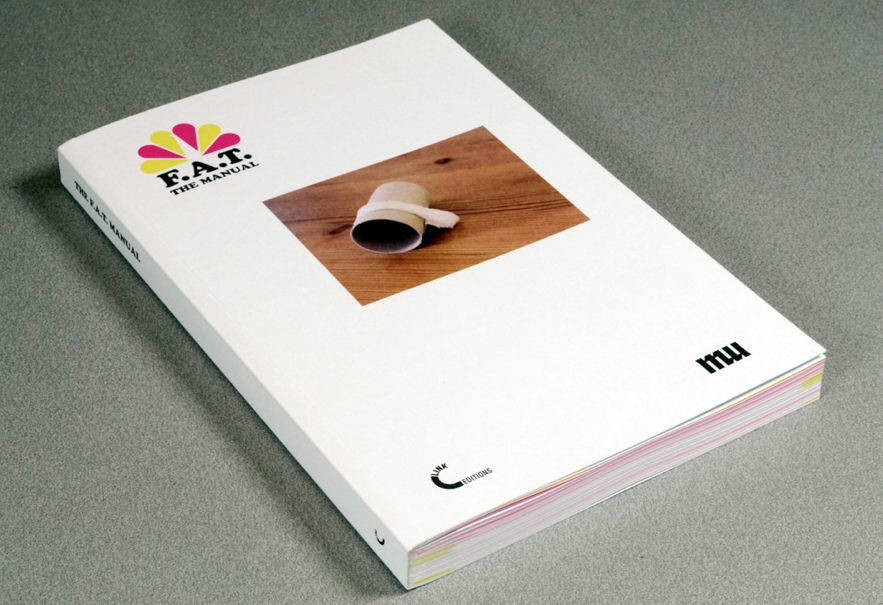 1 November 2013
I'm participating in The Wrong/New Digital Art Biennale
Olia's Chapel, curated by Helena Acosta, opens today as part of The Wrong biennale. The exhibition is inspired by the work of net art legend Olia Lialina.
What is the folklore in the digital age? How do we relate with this codes of language? Is there a native expression that makes up the universe of online culture? The artist and researcher Olia Lialina is considered as the mother of all theoretical structures related to these questions. This is her Chapel, formed by a select group of artists who developed an argued discourse about the study of the forms and the content, of what we might call the new online amateur culture, here is a statement that frames it: they are artists who go Beyond Folklore, they are The Olia's Chapel.
Artists include: Nick Briz, Dragan Espenschied, Parker Ito, Olia Lialina, Tobias Leingruber, and Addie Wagenknecht.
16 October 2013
brbxoxo launches
I'm excited to announce a new piece, brbxoxo, made in collaboration with Pablo Garcia. brbxoxo searches online sexcam sites and only broadcasts feeds when the performers are absent.
11 October 2013
Asymmetric Love Number 2 is the top sale from Paddles On! at Phillips Auction
New York-based collector Robert D. Bielecki now owns Asymmetric Love Number 2. He purchased the piece at Phillips Auction House in New York, where it was the top sale of the night. The auction was curated by Lindsay Howard and co-organized by Phillips and Tumblr.
The work will remain on view at Phillips (450 Park Avenue, New York) through Sunday afternoon.
10 October 2013
_MON3Y AS AN 3RRROR Exhibition
I'm participating in an online exhibition from M0US310n.net on the subject of money and error, organized by anonymous curator "Vasily Zaitsev":
M0N3Y AS AN 3RRROR | MON3Y.US proposes to establish connections, dialogues, and new insights into the contemporary art scene around the general topic of MONEY. Around 70 international artists selected with various aesthetic and conceptual approaches who work in fields such as Digital Art, Net Art, New Media, Interactive Art, Glitch Art, Video Art, Online Performance, and Animated GIFs.
Artist include: Rafaël Rozendeal, Paolo Cirio, Anthony Antonellis, Aaron Koblin, Takashi Kawashima, Lorna Mills, Yoshi Sodeoka, Kim Asendorf & Ole Fach, and Addie Wagenknecht, among others.
27 September 2013
Interview with We Make Money Not Art
Régine Debatty interviewed me for We Make Money Not Art:
"I think women of my generation were raised to believe that we can have it all, but that theory had never really been tested, our mothers gave us something impossible. At the same time, I was playing with materiality and preconceived notions of perfection within my own work. I wanted to let go of that in a playful way. I never wanted to be responsible for feminism, yet this particular notion made sense and I want to have the poetic liberty to give that away to someone else who really wants it."
Read the full article here.
27 September 2013
National #Selfie Portrait Gallery
Curators Kyle Chayka and Marina Galperina will present National #Selfie Portrait Gallery, an installation of 19 emerging artists from the EU and the US who have created short-form videos engaging with the medium of the "selfie," the omnipresent slang for digital self-portraits found across all social networks.
The artists, including Bunny Rogers, Addie Wagenknecht, Jayson Musson (Hennessy Youngman), Yung Jake, Leslie Kulesh, and Jesse Darling, were selected specifically for their established practices, ranging from poetic internet confessionals to humorous commentaries on exhibitionism and experimental new-media portraiture.
Exhibition:
17 - 20 October 2013
The Bargehouse, London
30 September 2013
Phillips and Tumblr announce Paddles On!
Phillips and Tumblr have partnered with curator Lindsay Howard to present Paddles On!, the first auction dedicated solely to digital art at Phillips. See the full works available for auction here, including Asymmetric Love Number 2.
The Wall Street Journal wrote an article about the event.
Exhibition:
5 – 12 October 2013
Phillips Auction House
450 Park Avenue, New York
Artists include: Silvia Bianchi + Ricardo Juárez, Petra Cortright, Alexandra Gorczynski, Joe Hamilton, Ilja Karilampi, Brenna Murphy, Aude Pariset, Sabrina Ratté, Casey Reas, Rafaël Rozendaal, Nicolas Sassoon, Molly Soda, Kate Steciw, Mark Tribe, Clement Valla, Addie Wagenknecht, and Jamie Zigelbaum
26 September 2013
Prism Break Barbie launches at Eyebeam's PRISM Breakup
In October, Eyebeam will host PRISM Breakup, a series of events dedicated to exploring and providing forms of protection from surveillance. I'll be showing Prism Break Barbie, a solution for girls who want to protect their data beyond just encryption. In less than 5 minutes, you can create a simple, discrete and TSA approved, non-threatening device to destroy hardware.
Exhibition:
4-12 October 2013
Eyebeam
540 West 21st Street, New York, NY
PRISM Break Barbie from Addie Wagenknecht on Vimeo.